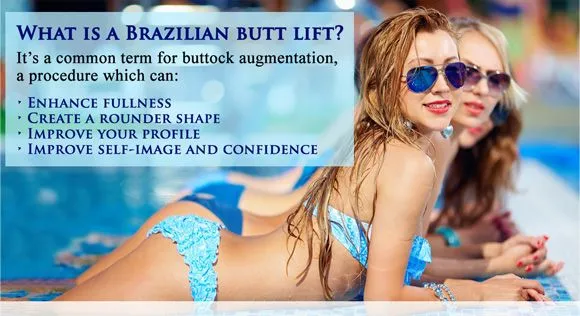 Historically, cosmetic surgery procedures have been performed to enhance areas like the bust, or to reduce areas such as the hips, abdomen, or thighs. Today, one of the most frequently requested procedures is the Brazilian Butt Lift. This butt augmentation procedure is intended for the person who wants to enhance the curves found on the backside.
One of the keys to feeling confident in our overall appearance is to notice balance among the proportions of various body parts. When muscle and fat tissue is noticeably lacking from the buttocks area, there is very little that can be done in the way of diet and exercise to build this area up.
When the backside is lacking, there is good reason to consult with the experienced team at Foothill Cosmetic Surgery Center about butt augmentation. The most common process used for enhancement of the buttocks is natural fat grafting. Patients treated by our Glendora team get to experience two wonderful effects when this technique is chosen.
How fat transfer works
The fat transfer process is very straightforward and very advantageous. In the initial procedure, liposuction is used to remove fat from a carefully selected area of the body. Patients, in consultation with their physician, can determine which area this should be. Strategically, many choose to harvest fat from the hip area so as to further accentuate the enhanced buttocks. The fat that is removed is spun down in specialized centrifuge equipment that separates the desired cells from fluid, and these cells are precisely inserted into the desired location to produce the most naturally beautiful shape.
Fat transfer is very effective for butt augmentation, but is not limited to this purpose. Patients may also choose to harvest fat from one area of the body to reduce the appearance of lines and wrinkles on the hands or face.
There is a common goal that guides every cosmetic procedure, and that is to achieve results that look authentic and beautiful. Patients of Foothill Cosmetic Surgery Center do not show obvious signs of cosmetic work. What they do show is a high level of confidence in their body that comes from attention to detail throughout the planning and performance of procedures like the butt lift.
We are happy to share with you the details of butt augmentation through fat transfer and answer any questions you may have. Schedule your personal consultation in our Glendora office today.