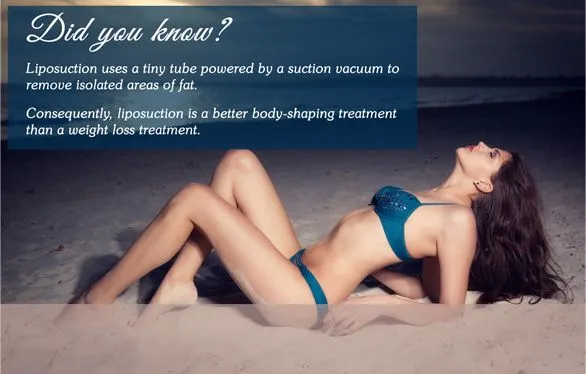 One of the most popular cosmetic surgeries performed in the United States today, according to the AAPS, is liposuction. This treatment was developed by dermasurgeons in the 1980's, and was a major advancement in medical technology. It allows patients to remove unwanted fat with tumescent liposuction in a safe and effective manner, removing both superficial and deep layers of excess fat. With this method, surgeons could do so with more rapid healing, less discomfort, and better aesthetic results. It is one of the safest forms of liposuction available.
With tumescent liposuction, patients can remove undesired fat from almost anywhere in the body, including the:
Thighs
Buttocks
Love handles
Hips
Abdomen
Breast
Chest
Face
Neck
There are several benefits of tumescent liposuction over traditional methods. Using local anesthetics, patients experience less risks and complications that are often associated with general anesthesia. Costly hospital stays are avoided, and patients stay awake during the entire procedure. This is beneficial as it allows patients to stand or sit up during the treatment to allow the surgeon to check the contours throughout the treatment and ensure the results are as desired. This method of liposuction also results in fewer skin irregularities, reduced bruising, less bleeding, and a faster recovery. Most patients just take a few days off work to recover, and can return to their regular daily activities within a short period.
It is important that patients understand that tumescent liposuction is done to remove fatty deposits in stubborn areas of the body that are not responding to diet and exercise. This is NOT a way to lose weight, but rather to contour the body. Patients who are the best candidates for treatment are those that are close to their ideal weight, eat a healthy diet, exercise, and want to contour specific areas of the body.
The safety of our patients is a priority at Foothill Cosmetic Surgery Center. It is important that patients learn more about our credentials, including board certification and ACGME training in liposuction. Patients are encouraged to schedule a one-on-one consultation in our Glendora aesthetic medicine practice to receive detailed information regarding the liposuction procedure.